Customer service is a thing of the past! We now call it customer experience!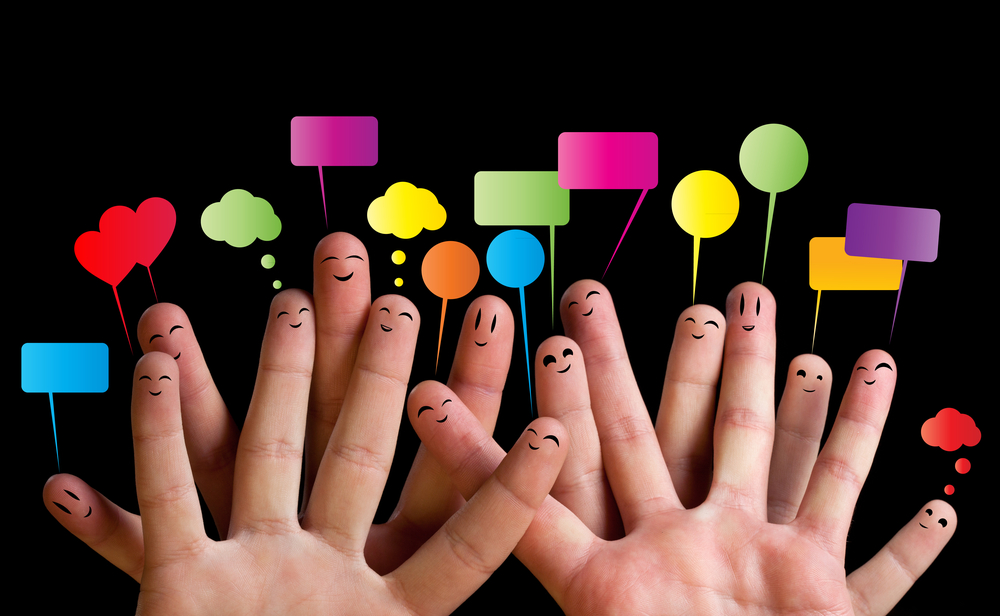 OVERVIEW
You've probably heard of the words "Customer Service" so many times and you've probably attended numerous trainings on it as well yet your level of customer satisfaction is still low. Wondering why? Many people out there seem to think of customer service only as a concept but have difficulties seeing it through execution. In this one-day learning session, participants will learn and understand the new trends in customer service. The saying "The customer is always right." has already become passé. Today, successful organizations embrace the philosophy "The customer does not have to be right." In fact, we don't even say customer service anymore, we say "Customer Experience." Find out what exactly that means in this learning event.
In this session, learn about the Customer Experience Ecosystem and the Six (6) Disciplines of Customer Experience. By doing so, you will help transform an age-old "customer service system" into a living and breathing Customer Experience Ecosystem.
IS IT RIGHT FOR ME?
Is it right for you? If you or your organization is looking for a better way to increase your customer experience scores, then this is the training for you. Forget about old concepts of customer satisfaction, customer retention or customer loyalty; in this session, you are going to learn about a Customer Experience Ecosystem that will encompass all theories and concepts on customer service. By the way, we won't call it customer service anymore, we will say "Customer Experience."
For those wishing to learn or improve their knowledge of current Customer Experience Systems, this is the program for you. If you are a team leader, supervisor, manager, senior manager, or director from operations, sales, training, quality, or any other department that has, in some way or another, direct or indirect impact on customer experience, then you have come to the right place. You must attend this training!
WHAT WILL I LEARN?
Appreciate the value of customer experience by differentiating customer service from customer experience;

Use the Customer Experience Ecosystem map to assess the strengths and weakness of a service design and find out ways to improve the same;

Build a living, breathing, and thriving Customer Experience culture and business system using the six disciplines of customer experience;

Use the Four Adoption Levels of Customer Experience Practices to improve, transform, and sustain current customer service systems;

Set customer experience "transformation priorities" in one's own company or organization

Customer Service vs. Customer Experience

The Value of Customer Experience

The Customer Experience Ecosystem

How Customer Experience Transforms Companies: Case Studies

The Natural Path to Customer Experience Maturity: I-T-S

The Four Adoption Levels of Customer Experience Practices

Setting Your Transformation Priorities

The Rise of the Customer Experience Champion

A Framework For Your Company: Workshop

Meals Galore: AM and PM Snacks, Lunch

(only for public seminars)

Special Bay Hewitt Learning Kit

Certificate of Completion in a Hard-bound Holder - You'll never get this elsewhere! Keep your certificate forever in a premium material. See sample certificate HERE.

Unlimited LEARNING from our expert speaker/s

Unlimited consulting by email and helpdesk channels

Lively, dynamic, and professional expert facilitators, NOT boring and lifeless content speakers
If available for this program, access to complimentary eLearning modules via our eLearning site at http://elearniversity.bayhewitt.com/
30-60-90 days learning effectiveness tracking, monitoring, and support

BAY HEWITT PUBLIC LEARNING POLICY
Bay Hewitt reserves the right to cancel learning programs, workshops, seminars or conferences due to force majeure or Acts of God (i.e. severe weather conditions). In cases like this, the program will be re-scheduled to another date and time. We will make every effort to notify all registrants.

Bay Hewitt reserves the right to cancel learning programs, workshops, seminars or conferences due to unforeseen circumstances or for lack of participation or required headcount. We will make every effort to notify all registrants.

We require at least ten (10) participants to run each workshop; we encourage you to invite your colleagues at work, friends, and/or family members to meet this requirement.

For our full Bay Hewitt policy on public learning events, please visit: http://www.bayhewitt.com/2013/07/bay-hewitt-policy-on-public-learning.html
The above-described training program is available both as a custom in-house learning program and a publicly accessible seminar. To contact us how to exclusively run this program for you and your company or group and further customize the same to your organization's learning needs and requirements, please email us today at info@bayhewitt.com or call us at (02) 925-1229 in Manila or (032) 513-0988 in Cebu. Beyond Manila and Cebu City, w
e cover all other areas in the Philippines, including but not limited to Tagbilaran City in Bohol, other parts of Visayas like Iloilo, Bacolod, Dumaguete, Tacloban, Ormoc, or Samar. Covering Mindanao, we serve Cagayan de Oro and Davao, among other cities in the southern region. We travel a lot around the country and all over Asia Pacific to conduct our highly sought training offerings.
If you are interested to attend the same as a public seminar only, please see available public training schedules for Manila and Cebu below or visit
http://manilaseminars.bayhewitt.com and/or http://cebuseminars.bayhewitt.com.
CEBU