We manage things, we lead people.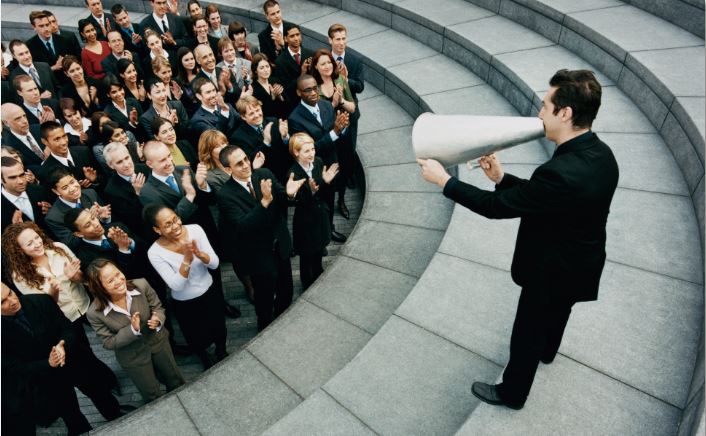 OVERVIEW
Bay Hewitt's course "Dealing with Leading" combines the tactics needed to succeed day in and out of the job and the strategy to gain long-term wins. The program transforms you into an inspiring business leader. Discover new ways to overcome your business and management issues, seize challenges and take your organization and people in new directions. This program prepares today's managers to become tomorrow's leaders by supporting you through the transition into general management. You develop a general management perspective, widening your business knowledge and deepening your competence in the core functional disciplines needed to accelerate your career to the next level.


IS IT RIGHT FOR ME?
This program is suitable for high-potential mid-level managers with years of relevant experience . They may also be:
New to general management or be looking to make the transition from functional to general manager soon

Specialists working across functional boundaries

Project managers with responsibility for large projects across functional / country boundaries

Managers tasked with running a business unit

WHAT WILL I LEARN?


Develop a management mindset by strengthening one's leadership potential and handling their subordinates and co-employees effectively to achieve desired results;

Relate your critical role as a supervisor or manager to the success of a coaching session and how it impacts front liner performance;

Build trusting relationships, develop broader networks and influence throughout your organization through a wider, more integrated knowledge and skill set;

Deliver growth by evaluating and more effectively managing your business performance value drivers;

Use the C.O.A.C.H. – GROW model in coaching exercises and the S-B-I model in feedback exercises;

Improve the way you deal with challenges across different organizational functions;

Gain fresh insights and perspectives on similar challenges faced by other program participants;

Develop leadership and strategic-thinking skills in oneself and others through case studies.

Transitioning from Technical Expert to People Expert

Manager vs. Leader (Transactional vs. Transformational)

P.L.O.C

Leading People

Organizational Communication

Creating and Delivering Customer Value

Influence, Motivation and Persuasion

Performance Coaching and Feedback

Time Management and Delegation

A Framework For Your Company: Workshop

Meals Galore: AM and PM Snacks, Lunch

(only for public seminars)

Special Bay Hewitt Learning Kit

Certificate of Completion in a Hard-bound Holder - You'll never get this elsewhere! Keep your certificate forever in a premium material. See sample certificate HERE.

Unlimited LEARNING from our expert speaker/s

Unlimited consulting by email and helpdesk channels

Lively, dynamic, and professional expert facilitators, NOT boring and lifeless content speakers
If available for this program, access to complimentary eLearning modules via our eLearning site at http://elearniversity.bayhewitt.com/
30-60-90 days learning effectiveness tracking, monitoring, and support

BAY HEWITT PUBLIC LEARNING POLICY
Bay Hewitt reserves the right to cancel learning programs, workshops, seminars or conferences due to force majeure or Acts of God (i.e. severe weather conditions). In cases like this, the program will be re-scheduled to another date and time. We will make every effort to notify all registrants.

Bay Hewitt reserves the right to cancel learning programs, workshops, seminars or conferences due to unforeseen circumstances or for lack of participation or required headcount. We will make every effort to notify all registrants.

We require at least ten (10) participants to run each workshop; we encourage you to invite your colleagues at work, friends, and/or family members to meet this requirement.

For our full Bay Hewitt policy on public learning events, please visit: http://www.bayhewitt.com/2013/07/bay-hewitt-policy-on-public-learning.html
The above-described training program is available both as a custom in-house learning program and a publicly accessible seminar. To contact us how to exclusively run this program for you and your company or group and further customize the same to your organization's learning needs and requirements, please email us today at info@bayhewitt.com or call us at (02) 925-1229 in Manila or (032) 513-0988 in Cebu. Beyond Manila and Cebu City, w
e cover all other areas in the Philippines, including but not limited to Tagbilaran City in Bohol, other parts of Visayas like Iloilo, Bacolod, Dumaguete, Tacloban, Ormoc, or Samar. Covering Mindanao, we serve Cagayan de Oro and Davao, among other cities in the southern region. We travel a lot around the country and all over Asia Pacific to conduct our highly sought training offerings.
If you are interested to attend the same as a public seminar only, please see available public training schedules for Manila and Cebu below or visit
http://manilaseminars.bayhewitt.com and/or http://cebuseminars.bayhewitt.com.