Business correspondences, whether email or traditional letters, can make or break a business deal. Make the right impressions by writing effectively and concisely, a sure way to clinch that sales with any customer!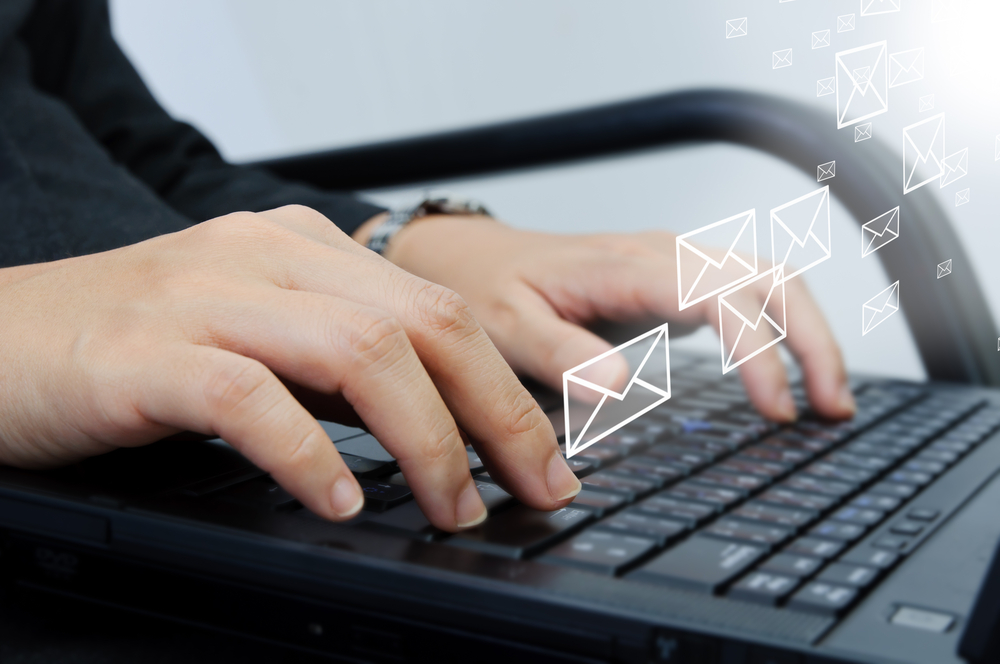 OVERVIEW
Speak and people may forget it. Write and people will have a record of what you have written. Everyday, your success at work depends largely on what you write and how you write it. This course is designed to develop participants' skills in writing business letters and reports to help you clinch important deals, secure potential clients and communicate effectively within the organization. This comprehensive workshop provides the participants with a basic understanding of modern business writing, enabling you to write all types of documents more effectively and professionally. The writing suggestions covered on this course should improve the way you write at any length, from an informal email to a full business proposal.
IS IT RIGHT FOR ME?
This highly-interactive workshop provides participants with the skills and principles of effective business writing in a corporate world. It will show the ways to a clearer and more concise writing, paying attention to style and tone, among others. Through real examples, participants will be shown some of the common mistakes in business writing. By the end of the workshop, participants should be able to apply what they learn and thus write more confidently.
This course is aimed at those who wish to employ more effective writing skills at work. This course is suitable for administrative or operations staff, assistants, executives, managers and secretarial staff.
WHAT WILL I LEARN?
Appreciate the importance of writing well for your organization and yourselves;

Apply principles taught to write concept papers and reports that are clear, logical and persuasive, and meet the organization's needs and expectations better;

Speed up the writing process when writing business documents, effectively organizing ideas and conclusions coherently when writing;

Write effective memos, letters and reports by adopting a professional, reader-friendly written style when writing;

Improve the presentation of your business writing;

Avoid common language errors to ensure clarity and professionalism.

Effective Writing and Styles

The 5 Cs of Effective Writing

Business Language

Writing Business Letters

Report Writing Tips and Techniques

Proposal Writing Tricks

Grammar and Punctuation Review

Content Editing

Tone

Email and Writing Etiquette

Application: Workshop

Meals Galore: AM and PM Snacks, Lunch

(only for public seminars)

Special Bay Hewitt Learning Kit

Certificate of Completion in a Hard-bound Holder - You'll never get this elsewhere! Keep your certificate forever in a premium material. See sample certificate HERE.

Unlimited LEARNING from our expert speaker/s

Unlimited consulting by email and helpdesk channels

Lively, dynamic, and professional expert facilitators, NOT boring and lifeless content speakers
If available for this program, access to complimentary eLearning modules via our eLearning site at http://elearniversity.bayhewitt.com/
30-60-90 days learning effectiveness tracking, monitoring, and support

BAY HEWITT PUBLIC LEARNING POLICY
Bay Hewitt reserves the right to cancel learning programs, workshops, seminars or conferences due to force majeure or Acts of God (i.e. severe weather conditions). In cases like this, the program will be re-scheduled to another date and time. We will make every effort to notify all registrants.

Bay Hewitt reserves the right to cancel learning programs, workshops, seminars or conferences due to unforeseen circumstances or for lack of participation or required headcount. We will make every effort to notify all registrants.

We require at least ten (10) participants to run each workshop; we encourage you to invite your colleagues at work, friends, and/or family members to meet this requirement.

For our full Bay Hewitt policy on public learning events, please visit: http://www.bayhewitt.com/2013/07/bay-hewitt-policy-on-public-learning.html
The above-described training program is available both as a custom in-house learning program and a publicly accessible seminar. To contact us how to exclusively run this program for you and your company or group and further customize the same to your organization's learning needs and requirements, please email us today at info@bayhewitt.com or call us at (02) 925-1229 in Manila or (032) 513-0988 in Cebu. Beyond Manila and Cebu City, w
e cover all other areas in the Philippines, including but not limited to Tagbilaran City in Bohol, other parts of Visayas like Iloilo, Bacolod, Dumaguete, Tacloban, Ormoc, or Samar. Covering Mindanao, we serve Cagayan de Oro and Davao, among other cities in the southern region. We travel a lot around the country and all over Asia Pacific to conduct our highly sought training offerings.
If you are interested to attend the same as a public seminar only, please see available public training schedules for Manila and Cebu below or visit
http://manilaseminars.bayhewitt.com and/or http://cebuseminars.bayhewitt.com.
CEBU