There's no denying eLearning has become a fact of learning systems in most organizations. If you have no idea how to jumpstart your eLearning system and author engaging courses, come to this Bay Hewitt program and we'll show you how!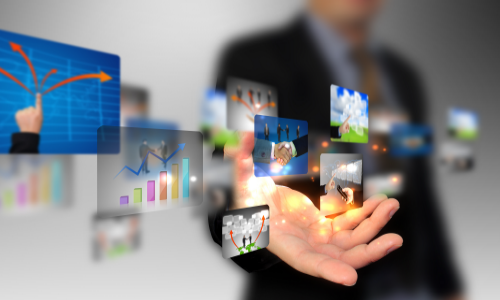 OVERVIEW
Building skills in developing and delivering online learning are integral to addressing the task of training online. As companies increasingly recognize the value of online learning, training functions must keep pace with advances in instructional methodologies and new technology. It is critical that training professionals remain up-to-date with changes to how training is produced and delivered. This program includes topics on the methodology, skills, and techniques necessary for aligning e-learning strategies with business strategies. This program provides the foundation for today's instructional development that focuses on aligning skills and knowledge needed to achieve organizational strategic goals and objectives.


IS IT RIGHT FOR ME?
Content provides the knowledge and skills for planning and designing e-learning instruction in training areas to match today's varied company business needs based on identifiable learning objectives, rapid authoring tools, content requirements, and outcomes.
This program is designed for:
Instructional designers

Individuals seeking a career change or position within the e-learning instructional design field

Training managers or coordinators

Human resources professionals

Professionals who have taken on a training role within their department
WHAT WILL I LEARN?
Explain the differences between traditional and online learning instruction

Construct and deploy an online lesson and incorporate e-learning technologies

Analyze the management and cost issues associated with deploying online instruction

Compare and contrast popular rapid authoring tools

Explore current learning theories incorporating principles of the traditional ADDIE and more contemporary rapid prototype models

Exhibit knowledge, skills, and creativity related to e-learning instructional design in the practicum course

Introduction to eLearning

Creating New Projects

Scenes & Slides

Working With Text

Adding Graphics

Object Properties

Arranging Objects

Working With Media

States & Layers

Triggers & Actions

Advanced Actions & Variables

Questions & Quizzes

Screen Recordings

The Player

Publishing

Meals Galore: AM and PM Snacks, Lunch

(only for public seminars)

Special Bay Hewitt Learning Kit

Certificate of Completion in a Hard-bound Holder - You'll never get this elsewhere! Keep your certificate forever in a premium material. See sample certificate HERE.

Unlimited LEARNING from our expert speaker/s

Unlimited consulting by email and helpdesk channels

Lively, dynamic, and professional expert facilitators, NOT boring and lifeless content speakers
If available for this program, access to complimentary eLearning modules via our eLearning site at http://elearniversity.bayhewitt.com/
30-60-90 days learning effectiveness tracking, monitoring, and support

BAY HEWITT PUBLIC LEARNING POLICY
Bay Hewitt reserves the right to cancel learning programs, workshops, seminars or conferences due to force majeure or Acts of God (i.e. severe weather conditions). In cases like this, the program will be re-scheduled to another date and time. We will make every effort to notify all registrants.

Bay Hewitt reserves the right to cancel learning programs, workshops, seminars or conferences due to unforeseen circumstances or for lack of participation or required headcount. We will make every effort to notify all registrants.

We require at least ten (10) participants to run each workshop; we encourage you to invite your colleagues at work, friends, and/or family members to meet this requirement.

For our full Bay Hewitt policy on public learning events, please visit: http://www.bayhewitt.com/2013/07/bay-hewitt-policy-on-public-learning.html
The above-described training program is available both as a custom in-house learning program and a publicly accessible seminar. To contact us how to exclusively run this program for you and your company or group and further customize the same to your organization's learning needs and requirements, please email us today at info@bayhewitt.com or call us at (02) 925-1229 in Manila or (032) 513-0988 in Cebu. Beyond Manila and Cebu City, w
e cover all other areas in the Philippines, including but not limited to Tagbilaran City in Bohol, other parts of Visayas like Iloilo, Bacolod, Dumaguete, Tacloban, Ormoc, or Samar. Covering Mindanao, we serve Cagayan de Oro and Davao, among other cities in the southern region. We travel a lot around the country and all over Asia Pacific to conduct our highly sought training offerings.
If you are interested to attend the same as a public seminar only, please see available public training schedules for Manila and Cebu below or visit
http://manilaseminars.bayhewitt.com and/or http://cebuseminars.bayhewitt.com.
CEBU