Maximizing learning retention depends on how effective the message is packaged and how the same is delivered to your learners. Find out how to become the best trainer and facilitator out there by attending this session.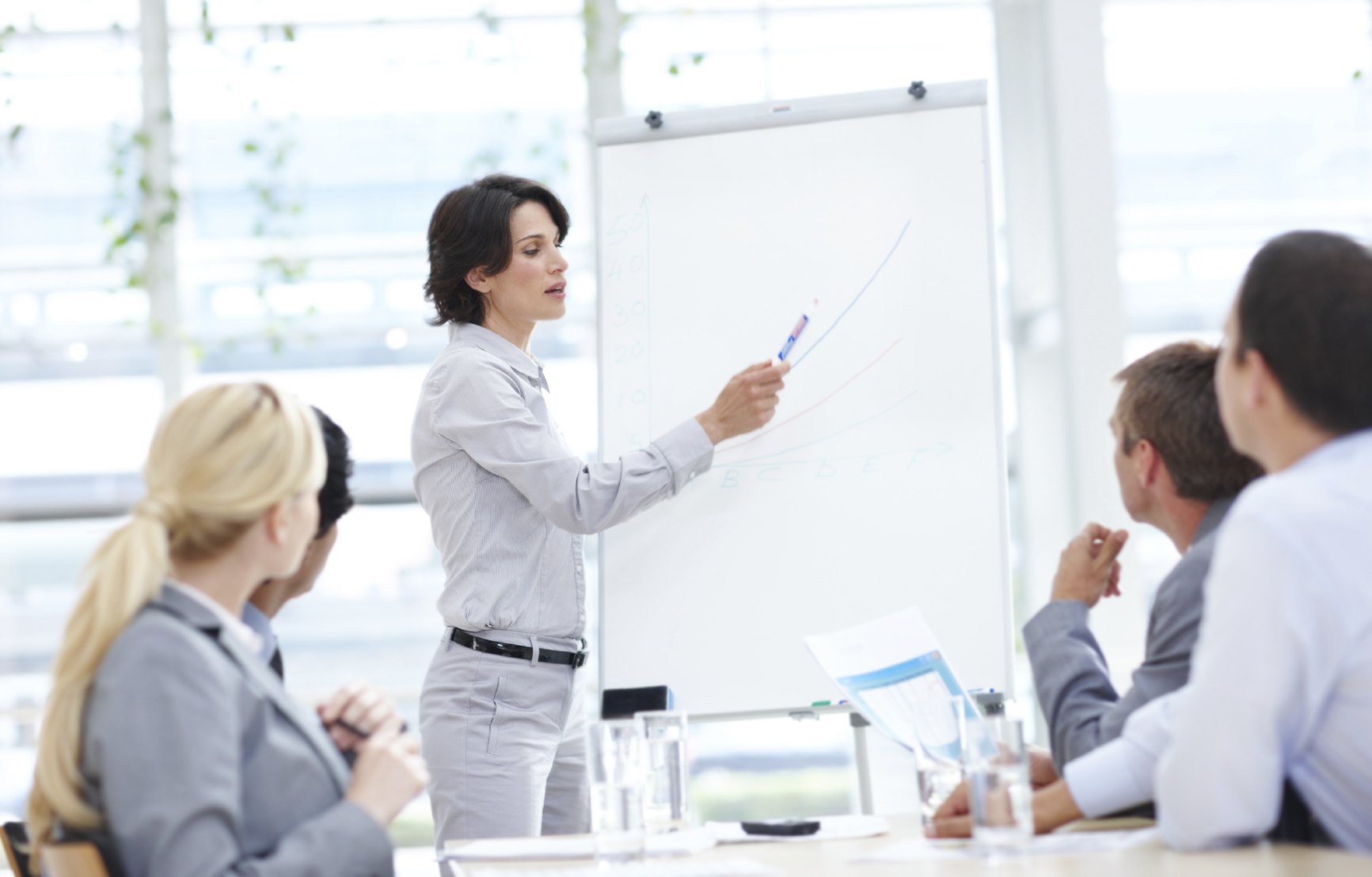 OVERVIEW
It goes without saying that trainers, facilitators, and presenters have a very important influence on their audience. Communication is one of the most important skills that any trainer can possess. Trainers and facilitators have a responsibility to ensure that the retention, engagement, and learning process is qualitative. If you can't communicate effectively to your audience, then you won't be able to help them achieve the best results. Good communication skills are essential when training, facilitating, or teaching adults. This program will provide helpful information on how to communicate most effectively with participants, helping trainers with developing learning relay messages, providing facilitation tips, and offering ways to improve presentation skills for the best outcome possible.
IS IT RIGHT FOR ME?
Facilitation is a very influential way of encouraging participants to learn, change behavior, take action or become promoters of one's organization. It can persuade or dissuade the audience. In learning session, you will learn how to communicate effectively with participants by facilitating and eliciting responses without monopolizing the flow of information, and presenting topics in the most engaging way possible.
For those wishing to learn or improve their presentation skills, this is the program for you. If you are a trainer, public speaker, presenter, or a teacher looking to communicate effectively with your audience, this session is for you.
WHAT WILL I LEARN?
Support participants by building an atmosphere of trust and modeling a positive attitude;

Use "presentation appetizers" to entice students to learn and condition their minds in a way making it ready to accept and digest information;

Ask effective questions that elicit learner responses to make the session more interactive;

Manage the use of learning aids to support the learning and communication process in class;

Personalize and pace the learning process;

Master a diverse set of training techniques and a a variety of learning methods;

Use the GIVE facilitation model to promote maximum learning retention and behavioral application;

Motivate learners through the use of sincere praise: the ping pong rule, harnessing student image, and use of effective phrases.

Training vs. Teaching vs. Presenting vs. Facilitating

Introduction to Effective Facilitation

Becoming an Effective Communicator

Characteristics of an Effective Presenter

How to Facilitate Effectively

Principles of Effective Training

Improving Lectures

The SSS, INTRO, and G.I.V.E. Techniques

Presentation Techniques

Questioning

Storytelling

Workshop

Meals Galore: AM and PM Snacks, Lunch

(only for public seminars)

Special Bay Hewitt Learning Kit

Certificate of Completion in a Hard-bound Holder - You'll never get this elsewhere! Keep your certificate forever in a premium material. See sample certificate HERE.

Unlimited LEARNING from our expert speaker/s

Unlimited consulting by email and helpdesk channels

Lively, dynamic, and professional expert facilitators, NOT boring and lifeless content speakers
If available for this program, access to complimentary eLearning modules via our eLearning site at http://elearniversity.bayhewitt.com/
30-60-90 days learning effectiveness tracking, monitoring, and support

BAY HEWITT PUBLIC LEARNING POLICY
Bay Hewitt reserves the right to cancel learning programs, workshops, seminars or conferences due to force majeure or Acts of God (i.e. severe weather conditions). In cases like this, the program will be re-scheduled to another date and time. We will make every effort to notify all registrants.

Bay Hewitt reserves the right to cancel learning programs, workshops, seminars or conferences due to unforeseen circumstances or for lack of participation or required headcount. We will make every effort to notify all registrants.

We require at least ten (10) participants to run each workshop; we encourage you to invite your colleagues at work, friends, and/or family members to meet this requirement.

For our full Bay Hewitt policy on public learning events, please visit: http://www.bayhewitt.com/2013/07/bay-hewitt-policy-on-public-learning.html
The above-described training program is available both as a custom in-house learning program and a publicly accessible seminar. To contact us how to exclusively run this program for you and your company or group and further customize the same to your organization's learning needs and requirements, please email us today at info@bayhewitt.com or call us at (02) 925-1229 in Manila or (032) 513-0988 in Cebu. Beyond Manila and Cebu City, w
e cover all other areas in the Philippines, including but not limited to Tagbilaran City in Bohol, other parts of Visayas like Iloilo, Bacolod, Dumaguete, Tacloban, Ormoc, or Samar. Covering Mindanao, we serve Cagayan de Oro and Davao, among other cities in the southern region. We travel a lot around the country and all over Asia Pacific to conduct our highly sought training offerings.
If you are interested to attend the same as a public seminar only, please see available public training schedules for Manila and Cebu below or visit
http://manilaseminars.bayhewitt.com and/or http://cebuseminars.bayhewitt.com.
CEBU