Success starts with the right mix of personality traits and behaviors. In this training, learn about the ABC's of success: Appearance, Behavior, and Communication. Your personality is not just about good grooming and choosing the right make-up, it's the complete build of who you are and what you represent. Learn to be effective not only personally but also professionally in this fun and engaging training!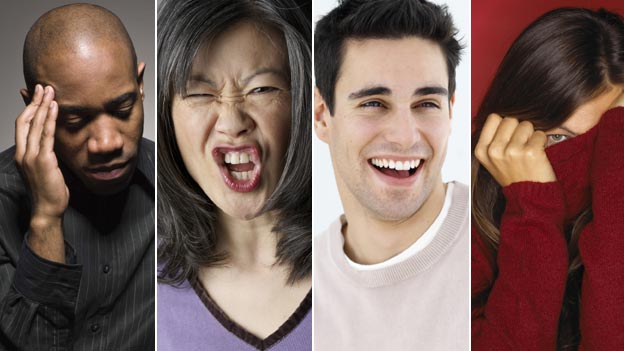 OVERVIEW
Observable behaviors depend on internal attitudes and perceptions. Before people can effectively manage their interactions with others, they must practice internal self-management. Understand yourself and the day-to-day choices you make that impact your accomplishments and interactions with others. Acquire skills for improving confidence, team building, and communication. Achieve goals that will result in growth, change, and increased effectiveness. Both management development and leadership development require the basic skill sets taught in this course for success. This program is a unique, powerful skills-based performance course designed to change behavior, enhance personal accountability and deliver results.
IS IT RIGHT FOR ME?
The program model allows employees to understand themselves and their choices, acquire skills for improving performance, solve problems and handle conflict, achieve goals linked to organizational strategy, become more accountable for communication, performance and professional development. This course is designed for individual contributors, team members, managers / supervisors and any individual who has to work with others to achieve results.
WHAT WILL I LEARN?
Increase personal accountability for behavior

Understand how choices impact your behaviors, image and performance

Understand how behavioral style and core values affect interactions with others

Acquire skills for improving confidence, team cooperation and communication

Resolve problems and disagreements assertively

Create clear communication with I-statements and active listening

Achieve goals resulting in growth, change and increased effectiveness

New Choices for Growth and Change

A of ABC – Appearance

Good Grooming

Dressing for Success

Make-up for Women

B of ABC – Behavior

Understanding Behavioral Styles with DiSC Classic

Assertiveness

Civility

Emotion Management

C of ABC – Communication

Powerful Communication Tools

Effective Listening Skills

Body Language

Workshop: Managing Yourself for Success

Meals Galore: AM and PM Snacks, Lunch

(only for public seminars)

Special Bay Hewitt Learning Kit

Certificate of Completion in a Hard-bound Holder - You'll never get this elsewhere! Keep your certificate forever in a premium material. See sample certificate HERE.

Unlimited LEARNING from our expert speaker/s

Unlimited consulting by email and helpdesk channels

Lively, dynamic, and professional expert facilitators, NOT boring and lifeless content speakers
If available for this program, access to complimentary eLearning modules via our eLearning site at http://elearniversity.bayhewitt.com/
30-60-90 days learning effectiveness tracking, monitoring, and support

BAY HEWITT PUBLIC LEARNING POLICY
Bay Hewitt reserves the right to cancel learning programs, workshops, seminars or conferences due to force majeure or Acts of God (i.e. severe weather conditions). In cases like this, the program will be re-scheduled to another date and time. We will make every effort to notify all registrants.

Bay Hewitt reserves the right to cancel learning programs, workshops, seminars or conferences due to unforeseen circumstances or for lack of participation or required headcount. We will make every effort to notify all registrants.

We require at least ten (10) participants to run each workshop; we encourage you to invite your colleagues at work, friends, and/or family members to meet this requirement.

For our full Bay Hewitt policy on public learning events, please visit: http://www.bayhewitt.com/2013/07/bay-hewitt-policy-on-public-learning.html
The above-described training program is available both as a custom in-house learning program and a publicly accessible seminar. To contact us how to exclusively run this program for you and your company or group and further customize the same to your organization's learning needs and requirements, please email us today at info@bayhewitt.com or call us at (02) 925-1229 in Manila or (032) 513-0988 in Cebu. Beyond Manila and Cebu City, w
e cover all other areas in the Philippines, including but not limited to Tagbilaran City in Bohol, other parts of Visayas like Iloilo, Bacolod, Dumaguete, Tacloban, Ormoc, or Samar. Covering Mindanao, we serve Cagayan de Oro and Davao, among other cities in the southern region. We travel a lot around the country and all over Asia Pacific to conduct our highly sought training offerings.
If you are interested to attend the same as a public seminar only, please see available public training schedules for Manila and Cebu below or visit
http://manilaseminars.bayhewitt.com and/or http://cebuseminars.bayhewitt.com.
CEBU